Model number
Rrs-100nf
Power
Single Phase 100v 50/60hz
External dimensions
Width x Depth x height (mm)
554 x 578 x 866
Cooled Dimensions
Width x Depth x height (mm)
435 x 435 x 495
Power consumption
215/223 (KWH/year)
Power consumption
86/95W
Inside temperature
Frozen (-20 â?? ~-5 â??)
Chilled (-5 â?? to 0 â??)
Chilled (0 â?? to 8 â??)
Color
White
Accessories
Defrost spatula × 1ï?? Basket × 1
Mass
31.5 kg
Length of code
Approx. 2.3 m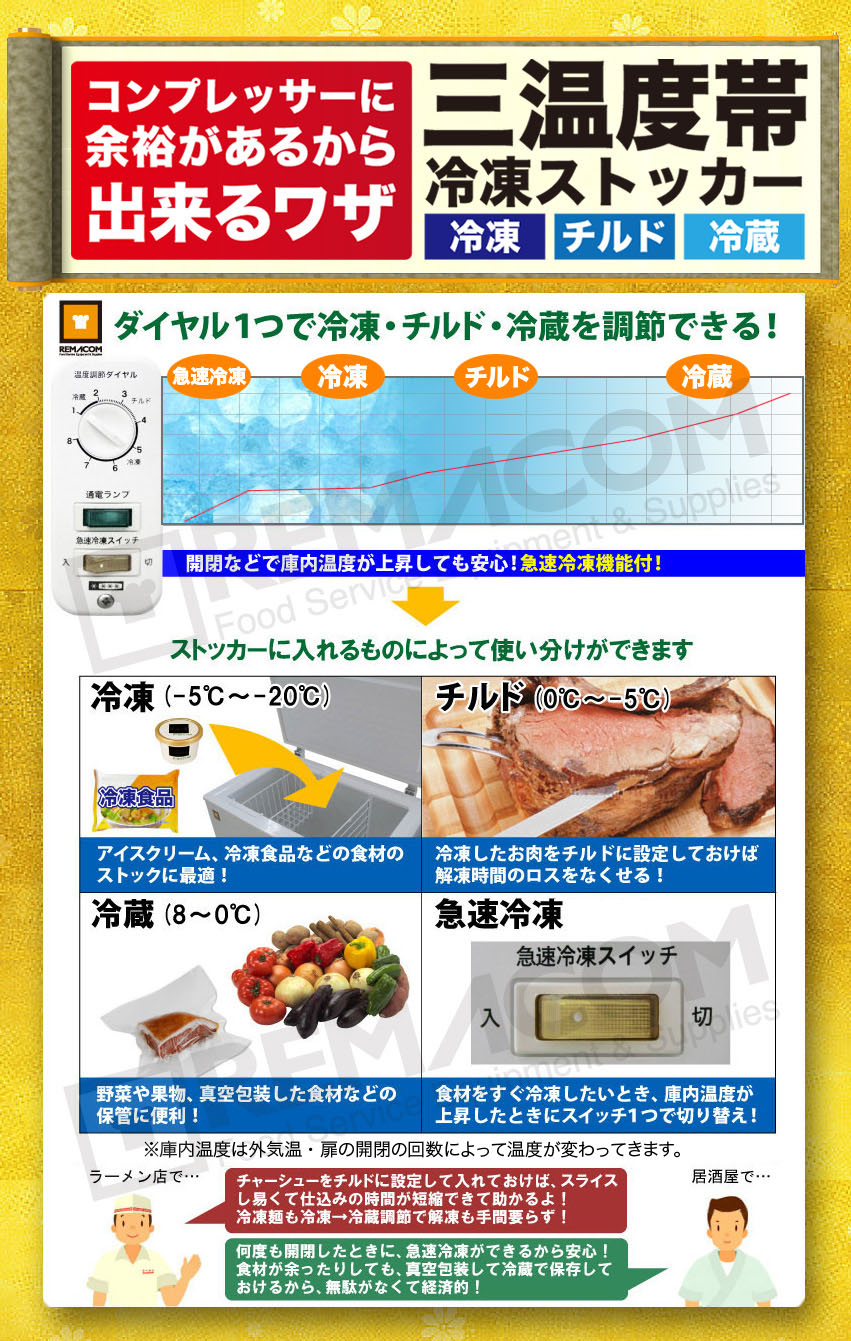 Three temperature types are: [frozen] [chilled] [chilled]ï?? 3 temperature zoneï?? It is that it is possible to switch freely by one switch. In addition to food storage in freezingï?? it can also store the sake such as chilled and chilledï?? you can choose from three temperature zone to suit the application.