Gentle to fabricï?? split accurately
With its own vacuum systemï?? it can be split as easily and accurately as a hand split because it does not put pressure on the dough (it does not stress the dough).
In additionï?? the dough and the work place do not sticky in oil because it does not need the divider oil.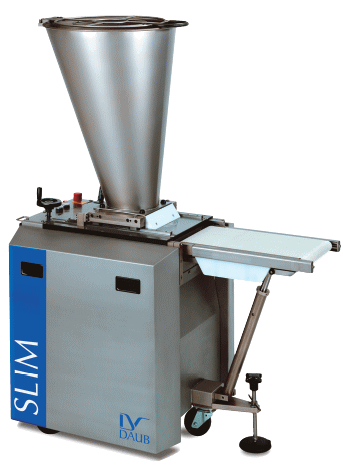 Reduce work time

It is now possible to carry out the work efficiently in order to do the division in a new method never before. It is not necessary to clean even if the kind of the dough changes between batches. Work time is shortened and daily care is also very easy.


High production capacity
This unit slim2× up to 1100 units per hour. 200 is capable of splitting up to 2200 pieces per hour). Up to 50kg (Hopper can also be supplied with the dough up to 70kg) the hopper that can be put into the dough is placed low and is easy to put into the doughï?? every day Reduce repetitive tasks.
Also this hopper uses a special Teflon machined stainless steel.

Fabric Friendly
No divider oil Required
Easy to maintain
Compact and easy to move
No choice of installation location