Fully equipped with parthenolide function of reach-in type
Because it can be fermented at low temperature without damaging the dough, flavorful bread can be made.
Humidity control
Uniform fermentation from top to bottom of racks
The system which is optimally designed such as the Humidification method, the air volume, and the wind flow of the large wide duct are properly arranged, the amount of heat, and not to be dry. It is optimally controlled to ferment the product uniformly. It keeps high humidity even at low temperature, and the drying of the dough is done by the low temperature humidification at the time of thawing. It can also be used as a humidity long-term fermentation of the first fermentation chamber.
Pre-eight pig type
A large duct was properly arranged so that there would be no irregularity in the large area.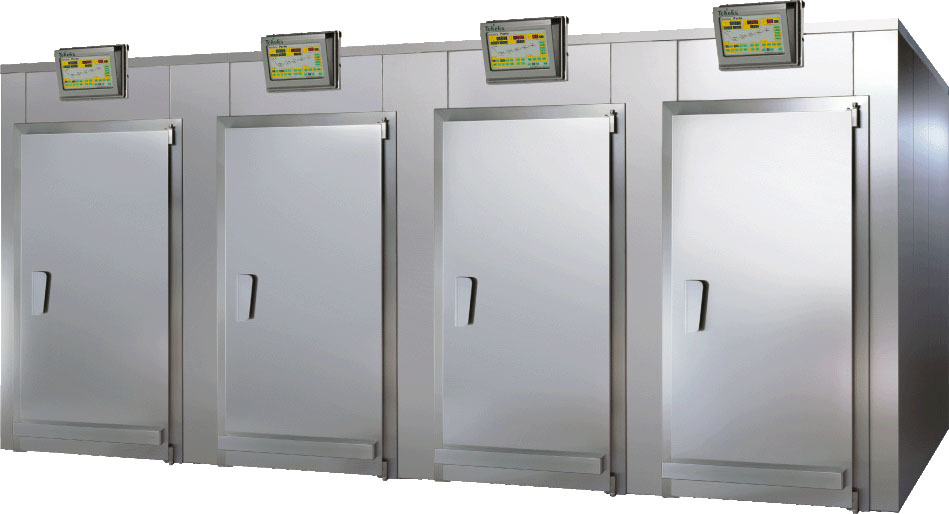 Rack type
Easy to put in and out
Racks for rack ovens are also available.

-Size
1 rack to dozens, also 1 room control ~ some
In addition to the factory control, we also manufacture the size and shape of the small to large scale. It is possible to remodel the proofing of the current use in some cases. Please contact us.
Prefabricated type structure
-Body
The place where the rack is directly in contact with the door frame uses a sturdy stainless steel frame, and the main body panel also uses a thick stainless steel, so it can meet a long-term favorite.