The reverse-seater of the Technostamap adopts a sliding handle. The exhibition pressure can be accurately without waving even a thin cloth by simple operation. The body is easy to care for every day, and the belt is coated with polyethylene, so it can be used for hygiene.
lam5012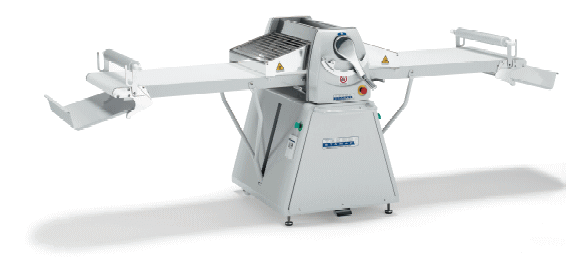 The sliding handle is easy to use and can be easily aligned, making it easier to choose the thickness.
The roller spacing is displayed digitally.
| | |
| --- | --- |
| | The polyethylene scraper can be removed and easily cleaned. |
lam507b
This is the latest reverse seater developed for small bakery pastry shops, hotels and restaurants.